New Gig Announcement Edinburgh!
I'm delighted to announce a little pre christmas gig in one of Edinburgh's best cosy gig venue! Its gonna be a fab night with wonderful song writing and composition on display! What a joyous way to spend a midwinter Sunday night.
Get your tickets in advance and do it quickly, its a tiny space and we have three great acts for you.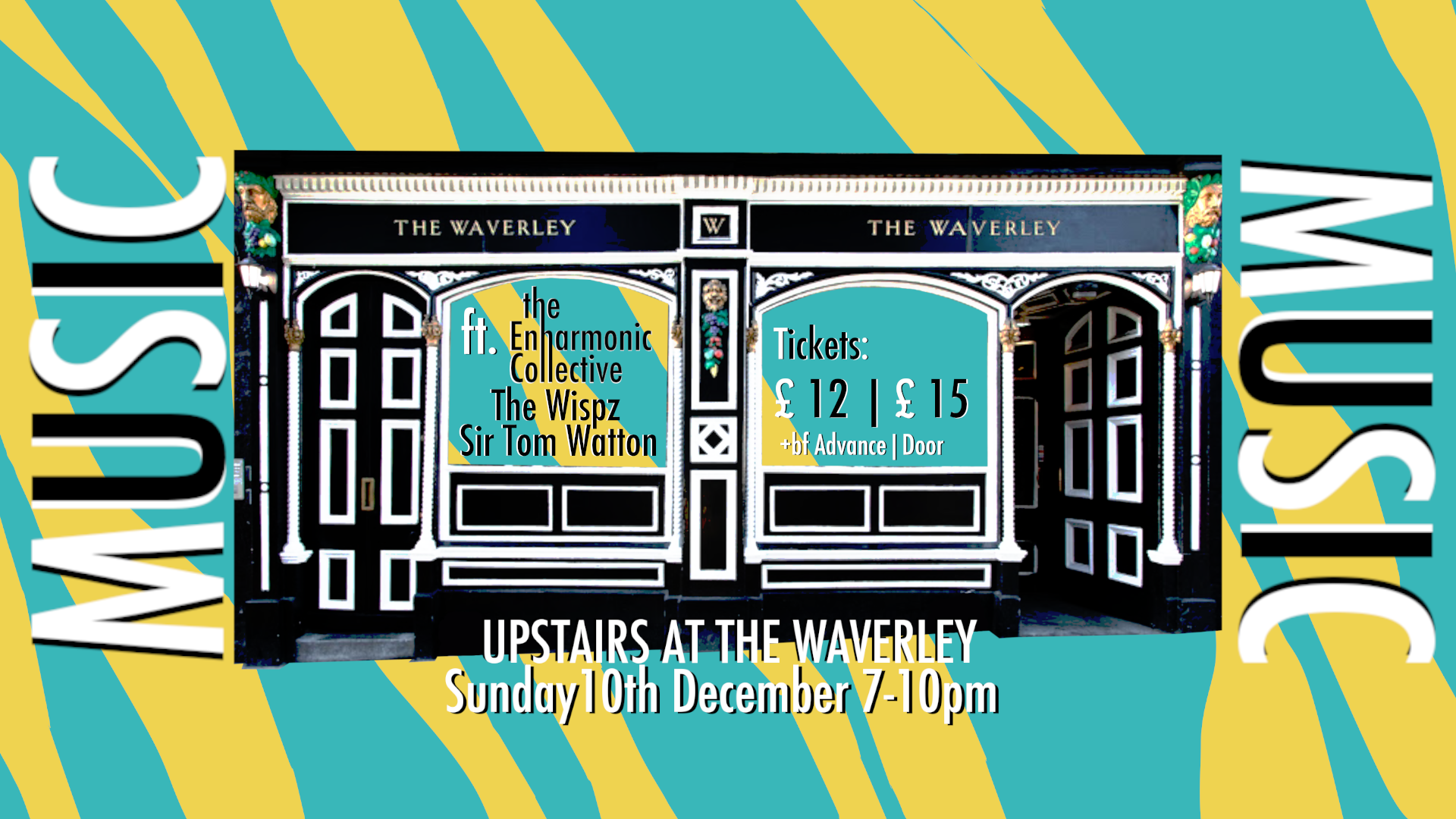 A cosy evening with friends upstairs at The Waverley, one of Edinburgh's most iconic acoustic gig rooms.
The Enharmonic Collective are a three piece ensemble with Hang drum virtuoso Milly Hoddo, Caro Overy on Guitar and Vocals and Tom Watton on Double Bass. With a mixture of influences their writing style brings together World, Folk, Jazz and quirky nerd genres into one delectable presentation.
The Wispz are formed around Edinburgh based Singer Songwriter Julie Neil. Her profound lyrics are brought together with the folk/bluegrass/americana backing of fiddles, cajons. With appearances at festivals and venues across Scotland this will be a rare opportunity to catch a stripped back acoustic set in Edinburgh, in the venue in which they used to run a session!
Our evening will be opened and hosted by Sir Tom Watton, a storyteller, singer-songwriter and entertainer. Tom is an accomplished performer who writes and performs auto biographic folk influenced songs.